Trait Document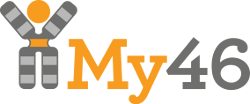 Trait Profile
---
Testing
Other Names: None
Definition
Characteristics of Testing
Characteristics
Diagnosis/Testing
Diagnosis
Management/Surveillance
Management
Mode of inheritance
Mode of inheritance
Risk to family members
Risk to family members
Special considerations
Considerations
Resources
Centers for Disease Control and Prevention: Sickle Cell Disease
Genetics Home Reference: Sickle cell disease
Sickle Cell Disease Association of America, Inc.
American Sickle Cell Anemia Association
About Sickle Cell Disease
References
Bartolucci, P. et al. (2012).
Bartolucci, P. et al. (2012). "Clinical management of adult sickle-cell disease." Current Opinion in Hematology 19(3): 149-55.
Bender MA, Hobbs W. (Updated 17 May 2012). Sickle Cell Disease. In: GeneReviews at GeneTests Medical Genetics Information Resource (database online). Copyright, University of Washington, Seattle. 1997-2013. Available at
http://www.ncbi.nlm.nih.gov/books/NBK1377/
. Accessed [01/11/2013].